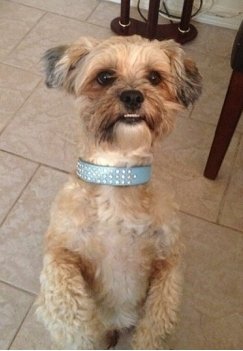 As well as being an amazing 5th grade teacher, and competitive ballroom dancer, Ms Soccodato also trains dogs so I had several options when it came to creating her birthday cake.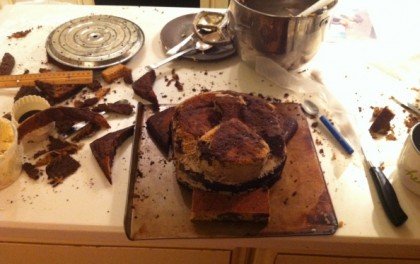 Buster won – he's a gorgeous Shih-Poo, (shih-tzu poodle mix), and this cake doesn't do him justice!
The cake itself is a vanilla-chocolate marbled victoria sponge, sandwiched with buttercream and carved to shape.