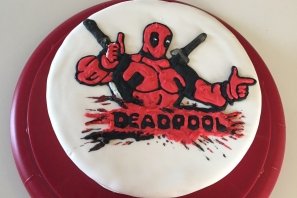 An antihero cake, this time: Deadpool.
It's a chocolate sponge, sandwiched with blood-red buttercream, and covered with white fondant as a smooth canvas for the picture – which I created as a runout using coloured royal icing on wax paper (crossing my fingers and breathing deeply when I peeled it off!).
Jakob and his friends demolished it in a matter of moments!