This cake was created from an original piece of artwork by Aron's friend Thomas Tapogna – look out for the name! He has drawn Smoofy in many guises, and this one is "Nerd Smoofy", complete with pocket protector.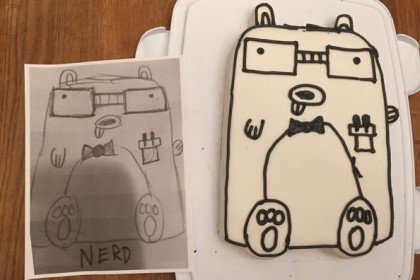 I started by cutting the cake to shape, and covering with white fondant, then added ears and arms moulded from extra fondant. With Tommy's picture by my side, I iced in the drawing lines with black royal icing.
The kids all loved it, especially the artist himself!