A much better movie that I was expecting, Ant-Man was also a fun cake to make.  I found an image online that I wanted to copy and used that as my template, cutting the cake to shape and covering it with grey fondant.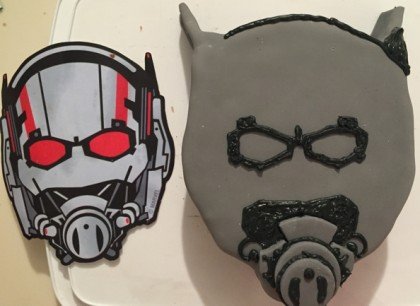 I then built up the form of his mouthpiece with layers of grey fondant and "drew" in the the key features in black royal icing, and added the red details when that was dry.
I was pretty happy with how it turned out in the end, as was the birthday boy, Seth.