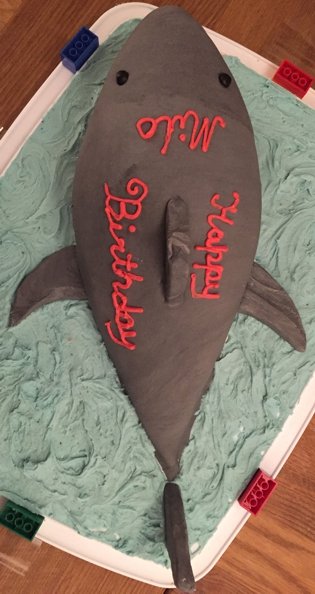 Milo wanted a strawberry shark with lots of sharp teeth as Jaws is currently his favourite movie.  I started by adding red food colouring to the Victoria Sponge cake batter to make a very cool pink, and flavouring the buttercream with strawberry preserves.  Then I built up the basic outline using layers carved to shape and covered this with a mixture of cake crumbs and buttercream to get a nice smooth form.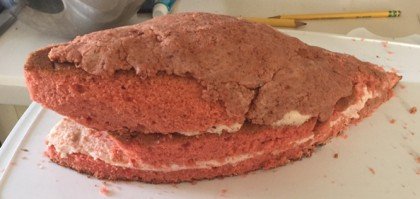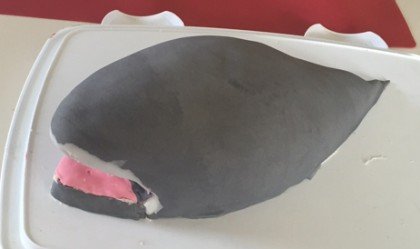 This was covered with grey fondant which I'd left a little streaked for texture.  I merged this into white around the jaw to create the gum line, lining the mouth with pink.
I cut nice pointy teeth from another strip of white fondant and stuck those in place by moistening the back, adding eyes of black fondant and using some more of the grey for fins and tail.  A little blue food colouring mixed into the strawberry buttercream created exactly the right shade of ocean for the shark to swim in.
Some birthday wishes piped onto the top, and it was done.  It didn't last long!