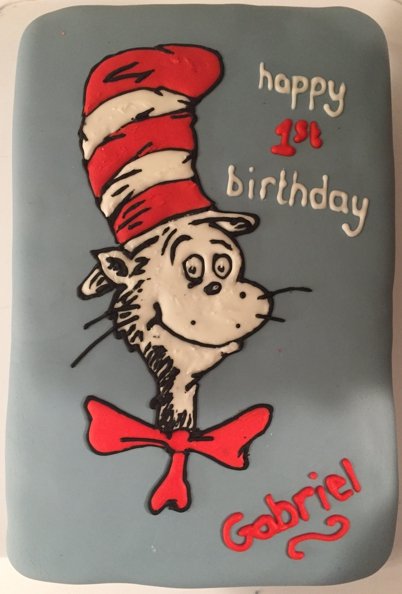 I was asked to make a cake for a Dr. Seuss-themed 1st birthday party, so The Cat in the Hat seemed perfect!
I made a runout from royal icing, piping the outline in black, filling in the basic shapes with red and white, then adding the details in black while the coloured icing was still wet.  While it was drying out, I made the cake – a plain victoria sponge, sandwiched with chocolate butter cream – and covered it in fondant I had coloured light blue.
It turned out very well, and family of the birthday boy loved it.