Here is Shaggy, our guinea pig, reproduced  in Victoria sponge cake and buttercream frosting.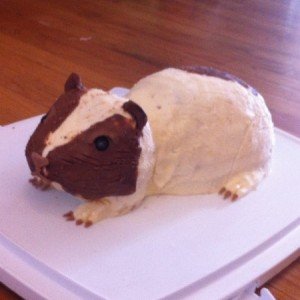 With Shaggy by my side, I built up layers of cake sandwiched with vanilla buttercream, then carved it to shape, forming his paws with extra frosting and adding details like eyes and claws with coloured royal icing. Texture was added using the tines of a fork.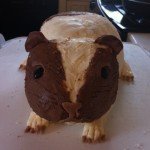 My boys thought it was a very fine representation, it tasted great, and 3G devoured it with gusto!